Signature Smiles Brings New Pediatric Dentist on Board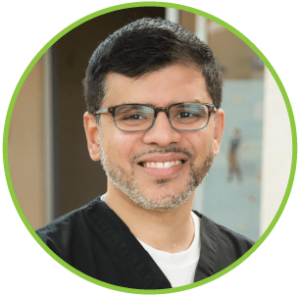 Signature Smiles is proud to announce the recent addition of Dr. Adeel Khan. Dr. Khan is the newest member of our Houston dental team and specializes in pediatric dentistry. Our Houston dentist clinic continues to put kids first in our dentistry work, and this is just another shining example. Dr. Khan comes with incredible credentials and is highly experience in working with kids, as well as special needs children.
WHO IS DR. KHAN?
Dr. Khan is a graduate from the Stevens Institute of Technology where he attained his Bachelors of Science. He also completed his Masters of Arts in Medical Sciences, as well as his Doctorate of Dental Medicine from the Boston University Goldman School of Dental Medicine. After receiving his doctorate, he didn't stop there. He also obtained his Certificate in General Practice Residency, and his Certificate in Pediatric Dentistry from the Montefiore Medical Center and Albert Einstein School of Medicine in Bronx.
Speaking of New York, that is where Dr. Khan spent most of his career before moving to Texas. He began practicing dentistry in Bronx where he specialized in pediatric dentistry, including children with disabilities. Among his dental procedures, he also worked with patients who required oral surgery. This dental work included major and minor trauma patients. In many of these cases he utilized general anesthesia and IV sedation. These years of service have allowed him to be comfortable in any type of procedure.
Signature Smiles provides anesthesia and IV sedation to all of our patients, including special needs adults and kids. Dr. Khan is highly trained and educated and is also a member of several dental association, including: American Dental Association, the American Board of Pediatric Dentistry, Hispanic Dental Association, American Public Health Association, and the American Academy of Pediatric Dentistry.
Contact our Houston dental office today and schedule your dental appointment today with Dr. Khan!
Previous Post
Next Post