The Dental Implant Process at Our Dental Office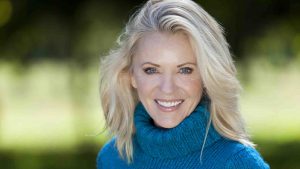 For the past 40 years, the development and use of dental implants has been one of the biggest advancements in cosmetic dentistry. At Signature Smiles, dental implants are a popular and effective choice to replace missing teeth. These replacement teeth are made up of a titanium post and other materials compatible with the human body. The posts are surgically placed in the upper or lower jaw, and function as a secure anchor for replacement teeth. These false teeth are designed to blend in with your other teeth.
As long as the patient is in good enough health, our dentists typically recommend getting implants over other tooth replacement options. This is due to the fact that dental implants are an excellent long-term option for restoring your smile, as they typically last a lifetime and carry many advantages over dentures and bridges.
Let's take a look at what the dental implant process entails at our office.
Determining the Location of the Dental Implant
First, an X-ray will be taken to determine where the titanium post is to be placed. Once the location is determined, our cosmetic dentist will then surgically place the post into the jawbone. It will take a few days to recover from any swelling and/or tenderness after the surgery, so pain medicine will be prescribed for any discomfort. Eating soft foods during this time of recovery is recommended.
Allowing the Dental Implant to Heal
Secondly, time is given during the healing process for the jawbone to grow around the implant in a process called osseointegration. Osseointegration means "combines with bone" and takes time, sometimes up to a few months. However, this process is what makes implants so strong, because the bone actually grows around it and holds it securely in place. During this period, a temporary replacement tooth can be placed on the implant to allow for normal tooth functioning. Once the titanium post is fully integrated and secured, a permanent replacement tooth will be attached to the implant.
Attaching the Permanent Replacement Tooth to the Dental Implant
Finally, it's time to attach the permanent artificial tooth. The replacement tooth will be a dental crown custom designed to match the color and shape of the rest of your teeth. Our office has a dental lab that can produce crowns on the same day. Once the design is completed, the dental crown will be placed on the implant. This permanent tooth replacement looks, feels, and functions like the rest of your teeth.
If you are missing teeth or looking to replace uncomfortable/inconvenient dentures, implants may be the way to go. Conveniently serving The Woodlands, Conroe, and Greater Houston area, our dentists are ready to help you determine if dental implants are right for you. Contact us today to set up an appointment.
Previous Post
Next Post