Three Types of Oral Braces for All Types of Teeth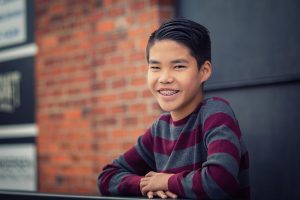 When it comes to straightening teeth, Signature Smiles knows how to best. Our dentist practice in Houston has been providing braces for kids and adults since our doors opened. Houstonians have come to us so many times requesting braces that we are now a Premier Provider for Invisalign.
We love perfecting people's teeth and we understand the importance of having straight and beautiful teeth. Our orthodontists, general dentists and pediatric dentists have seen firsthand how impactful a beautiful smile can be. Once patients have had their braces removed, they have told us stories of how much confidence they received and how their self-esteem soared.
At Signature Smiles, we also encourage patients who suffer from crooked, gapped, or severely misaligned teeth to receive braces in order to improve their oral health. Oral braces align teeth perfectly and remove those gaps and crooked areas to ensure that food particles and sugars don't get stuck or missed when brushing or flossing. These food particles and sugars can quickly turn into plaque. Plaque then begins to eat away at the teeth's enamel, which results in dental caries (cavities).
YOUR HOUSTON BRACES PROCEDURE
Our orthodontists conduct thorough exams of every patient's mouth to inspect the alignment and misalignment of teeth. Not every mouth is the same, which means that some teeth take longer than others to straighten.
At Signature Smiles, we answer every question and concern a patient may have about their braces. We also inform them of exactly how long the braces may take to perform their work. Our goal is to ensure that every patient knows precisely what to expect from their braces, whether metal, ceramic or Invisalign.
Our office provides all three types of braces. Our dentist will inform you of what kind will work best for you.
Contact our dental office today and schedule your orthodontics appointment. We look forward to providing you with your best smile.
Previous Post
Next Post