Orthodontist in the Woodlands, TX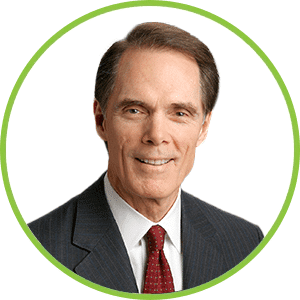 Raised in a career Air Force family, Dr. David Holsey has lived across the US and in several foreign countries. A graduate of Baylor College of Dentistry, Dr. Holsey served two years as a captain in the USAF before starting a private practice in the Spring-Woodlands area of Texas. As one of the first orthodontists to use the Invisalign® technique, he has consulted on over two-thousand cases worldwide and taught Invisalign's certification course, teaching other dentists how to use the clear aligner system effectively. He is also an experienced provider of other orthodontic techniques, including traditional braces. Serving patients of all ages, he counts caring for his patients and creating beautiful smiles as a calling for which he is humbled and grateful.
Professional Pursuits
Dr. Holsey has lectured at University of Texas Dental Branch and taught in private dental education, including as a keynote speaker for state dental association meetings. As an author, he has contributed in the area of practice and staff management for professional magazines. He was also a contributing author for a book on dental practice management. As a cancer survivor, he has served as a regional mentor for the Lance Armstrong Foundation, responsible for Texas, New Mexico, and Arizona. Additionally, Dr. Holsey was elected to serve as a member of the board of trustees for the Lone Star College system. Prevailing in two general elections, he served from 2006 to 2019, during which time Lone Star became one of the largest systems in the United States.   
Personal Life
Committed to health, Dr. Holsey has maintained a national ranking as a triathlete for many years. In 2013, he qualified for Team USA and represented the United States at the Triathlon World Championships in London. He also qualified for the 2016 championship held in Cozumel, Mexico and the 2018 championship held on the Gold Coast of Australia, placing eighth American in the latter.
Contact Signature Smiles today to schedule an appointment with Dr. Holsey.