What Should I Do If My Tooth Falls Out?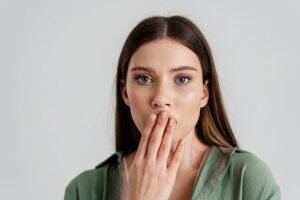 Tooth loss in adults can occur for a variety of reasons, including infections, tooth decay, and trauma to the face and/or mouth. Although it can be alarming when a tooth falls out, rest assured there are services and resources available to remedy the situation. Below are examples of how emergency dentistry and restorative dentistry can offer effective results if you have a permanent tooth fall out.
Emergency Dentistry
Having a tooth fall out can be a distressing experience. Fortunately, there are many solutions available to provide prompt relief and possibly even save the tooth. At Signature Smiles, our team can help you schedule a same-day appointment. We can also provide advice about what to do until you can be seen by a dentist. For example, here are tips that can help give you the best chance of saving a dislodged tooth:
Handle the tooth by the chewing surface, NOT the root
Rinse the tooth (only with water) before trying to reinsert or preserve it
If possible, gently place the tooth back in its socket and hold it in place until you can visit a dentist
Keep the tooth moist—a dry tooth typically has lower replantation success 
If you cannot replace the tooth in the socket, submerge it in a pH-balanced liquid, such as cold milk or saline solution
Try to see an endodontist or dentist within 30 minutes of tooth loss, if possible
If you find yourself in this situation, try to remain calm and use extra care and hygienic precautions when handling a displaced tooth. Keep the above tips readily available so you are prepared and can act quickly.
Restorative Dentistry
In many instances, your dentist may be able to successfully replant a tooth that has fallen out, especially if you seek immediate dental intervention. For situations where the tooth and/or its root is too damaged to be replanted, restorative dentistry solutions can help replace the missing tooth with results that look and feel natural. In many cases, your dentist may recommend dental implants, which are widely regarded as the "gold standard" for tooth replacement. By replacing the tooth in a timely manner, you can help deter the surrounding teeth from shifting towards the gap left in its place while also retaining full oral function. A dental implant is designed to fuse with the jawbone, providing a secure restoration that can look, feel, and function just like a natural tooth. 
Please contact Signature Smiles today if you have suffered the loss of a permanent tooth or have questions regarding what to do in a dental emergency.
Previous Post
Next Post