Get Your Braces Before August Ends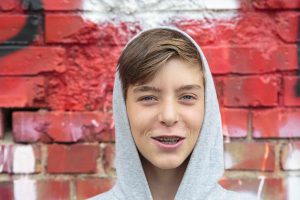 The kids are nearly back to school now that August is here. As summer nears its end, it's time to bring your child to Signature Smiles, Houston's top dental practice. If your child's teeth are crooked, gapped, or misaligned, then you should consider getting braces for your child. Honestly, now is the best time to get kids braces in Houston. The reason we say this is because our summer braces deal is coming to an end August 31. At our Signature Smiles offices in Humble and The Woodlands, we are providing braces for only $4200. These braces are traditional metal and Invisalign and Invisalign Teen. These braces are the quickest method to get your child's teeth straight. We are also offering ceramic braces for $4700.
REASONS FOR GETTING YOUR CHILD BRACES
There are plenty of reasons to get your child's dental braces from Houston's Signature Smiles. Braces aren't simply about aligning teeth; it's more than that. Here are just a few reasons why your kid or teenager should get braces:
HEALTHY TEETH: When your kid has their teeth straightened and aligned with braces, this helps fight against plaque buildup. This is possible because when teeth are aligned and straight, food particles aren't able to get caught in between the teeth or hide in hard to reach spots. These food particles are easily brushed away, which keeps plaque from building up and causing cavities.
CONFIDENT SMILE: As kids grow up, they are becoming more confident in themselves. Having a pleasant smile is helpful. Kids with severely gapped or misaligned teeth, like kids and teens who suffer from malocclusion, are often embarrassed about their smile, whic can be a deterrent from interacting socially. Metal braces and Invisalign braceshelp give kids more confident smiles.
GET YOUR KID'S BRACES TODAY!
At Signature Smiles, we are ready to provide your family with beautiful and healthy smiles through the power of braces. You can get braces at anytime at our Houston dentist office, but you won't find them at a better price than now. Hurry and schedule your dental appointment before August is over.
Previous Post
Next Post