Only One Month Left for Houston Braces Summer Deal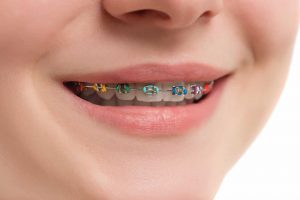 The Signature Smiles summer braces deal is entering into its final month. This deal offers traditional metal and Invisalign or Invisalign Teen braces for just $4200* and ceramic braces for just $4700*. This incredible deal ends Aug. 31.
This summer has been the summer of braces. At the start of June, our clinic has been providing braces at a very inexpensive price. Houston area residents who had been wanting braces have been booking appointments at a very high rate. Our orthodontists are very excited about being able to provide so many dental patients, from kids to adults, with healthy and beautiful smiles.
Since there is just one month left of this deal, we wanted to remind everyone that it is still going on and to book an appointment soon before the deal ends. August is the perfect time to get braces for kids, especially since kids are about to go back to school.
Most families are through with vacation by mid- to late-August. This means there is free time to book appointments for braces and enough time for kids to become comfortable with their braces before the start of school.
HOUSTON ORTHODONTICS AT A GREAT PRICE
These braces treatments typically take between 12 to 24 months to complete. If kids are in middle school, chances are they will be able to remove their braces before they enter high school. For students in high school, they are able to have healthy and straight teeth by the time they enter college or the career field. This timing is very important as straight and healthy teeth are essential to kids self-esteem and personal confidence.
For such a low price, our braces provide so many positives to our patients. If you or your family members have severely gapped, crooked or misaligned teeth, then book your orthodontics appointment today. Our orthodontists are ready to provide you with healthy and beautiful smiles.
*Braces summer deal is cash only.
Previous Post
Next Post