Offering Houston-Area Dental Patients Excellence in Dentistry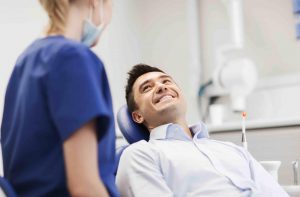 Signature Smiles focuses on the quality of service it provides to every single patient in the greater Houston area. We provide every type of dentistry, including pediatric and cosmetic dentistry. We also conduct oral surgery, which comes with the option for oral or IV sedation. Providing comfort and excellence in our dental work is paramount to every single dentist our dental firm houses.
This is why we recently brought Dr. Gary Gardner on board as our head orthodontist. He has more than 25 years experience in the field of orthodontics, which includes more than 20 years working in the US Army Dental Corps.
His excellence in service to his country and fellow soldiers has been transferred here to the Houston area. It is steps like this that Signature Smiles focuses on. Our goal is excellence in dentistry and to continue to be dental leaders in the Greater Houston area.
A DENTIST FIRM YOU CAN TRUST
Houston has millions of people and is the fourth largest city in the nation behind New York City, Los Angeles, and Chicago, respectively. Our dentists understand the high demand for great dental care in our city. We have people of every background, which is why we work hard to meet every patient where they are from a physical and fiscal standpoint.
Our dentists conduct thorough exams of every patient to ensure they are on the right track for pristine oral health. Communicating problems to our patients is key to letting them know how to best manage their teeth and overall oral health. Eliminating issues, like cavities, gum disease, and weak teeth is just some of what we do.
At our dental office, earning the trust of our patients is key to great and long-lasting relationships.
LOOKING FOR A GREAT DENTIST?
If you and your family are looking for a great dentist, then contact us today. Our dental staff is looking forward to helping you achieve the best in oral health.
Previous Post
Next Post