Invisalign Teen Are Great Braces for Kids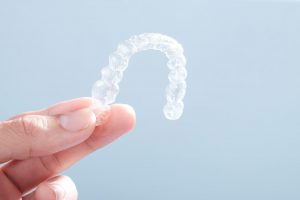 Starting the adolescent years with straight teeth and a beautiful smile can really help with children's self esteem. At Signature Smiles, one of the greater Houston area's fastest growing dental firm, our pediatric dentists understand the importance of growing up with a great smile. We understand the importance from a health perspective and psychological perspective.
While going through middle school and high school, kids and teenagers are growing into their bodies. What grows with them is their teeth.
Just like anything with kids, the teeth may grow in a little awkward. This is why braces were invented. For kids with gapped, misaligned or crooked teeth, and especially for kids suffering from malocclusion, braces can be an emotional life saver.
Our office provides kids with every kind of braces, including traditional metal braces, ceramic braces, and clear plastic braces.
WHICH CLEAR BRACES TO USE
Invisalign Teen are the clear plastic braces we use for kids. These are plastic tray aligners that are customized precisely for a child's teeth. They are fitted with these dental aligners every two weeks as the teeth adjust to the desired position.
The reason these types of braces are used so often is because they do not change the appearance of the child. Traditional metal braces are very obvious and sometimes kids don't like that. Our kids dentist understand that sentiment.
This is why our pediatric dentists conduct thorough examinations of the patient's teeth to see exactly which type of braces they should receive and the benefits of each one. Invisalign Teen has become pretty trendy, making them a big hit with kids. Teens and adolescents should keep in mind, however, that these plastic tray aligners have to remain in their mouths for 20 to 22 hours per day, and should only be removed for eating or dental upkeep.
Our orthodontist and kids dentists will be able to evaluate the patient's teeth and inform them of how long the braces will be required. The dentist will also suggest each type of braces and the benefits thereof in order for families to make the best decision for the child.
TEEN BRACES NEEDED IN YOUR FAMILY
Does your teenager or adolescent need braces? If so, contact our dental office today and book your appointment. Our dentists will be to quickly evaluate and assess whatever issues at hand and will conduct a diagnosis. Give your kids the smiles they want and need to live a healthy life.
Previous Post
Next Post