Our Cosmetic Dentists Are Here for Your Dental Needs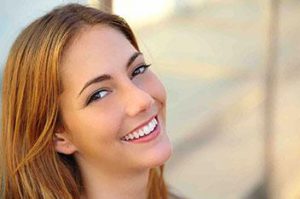 For many Houstonians in need of dentistry, Signature Smiles has them covered. Our dental office in The Woodlands/Conroe provides cosmetic dentistry, pediatric dentistry, prosthodontics, orthodontics, and general dentistry.
At Signature Smiles, our objective is to provide the very best dentistry in the greater Houston area to patients of every age and from every background. Our affordable dentistry and our highly trained and experienced dental staff makes our patients want to continue coming back year after after.
SERVING PATIENTS WITH EXCELLENT DENTAL CARE
Our continual striving for excellence in every category of dentistry separates us from other dental clinics. Here's why:
PEDIATRIC DENTISTRY: Signature Smiles loves working with kids and ensuring their oral health is in great standing. Starting children off on the right path with great oral hygiene will help stave off future dental issues. We have also tried very hard to make going to the dentist fun with video games and movies. We even have a kid Signature Smiles' spokesperson: Dr. Z, The Kid Dentist.
COSMETIC DENTISTRY: Beautifying smiles is a task we always strive to accomplish. Through teeth whitening, dental implants, veneers, and more, our cosmetic dentists love providing beautiful smiles and giving patients their confidence back.
ORTHODONTICS: Braces are, in the words of Ron Burgundy, "a pretty big deal." Not only do braces straighten smiles and make them more beautiful, they also help with oral health. Our office provides metal braces, ceramic braces, and Invisalign.
PROSTHODONTICS: For those missing teeth, we provide prosthodontics, which creates what is commonly known as "false teeth." This field of dentistry is a huge, especially for older patients.
WHAT TYPE OF DENTISTRY DO YOU NEED?
Whether you or your family needs pediatric dentistry, cosmetic dentistry, orthodontics, prosthodontics, or simply general dentistry, our dentists are here to provide you and your family with whatever you need.
Contact us today and schedule your dental appointment. We look forward to giving you your signature smile.
Previous Post
Next Post