Braces Summer Deal Continues to Aug. 31!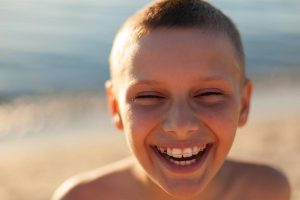 The $3500 braces deal is ongoing through to August 31. Signature Smiles has been offering this deal since the start of summer. We encourage anyone who is need of braces to schedule an appointment with our orthodontist. The braces available for this amazing deal are traditional metal braces and Invisalign or Invisalign Teen. These choices give all of our patients the options to choose exactly which type of braces they would rather have. Keep in mind, however, that these types of braces adjust teeth at different rates. Here is a quick explanation of what we mean:
ORAL BRACES AT SIGNATURE SMILES
Signature Smiles is a Premier Invisalign Braces Provider and has been since 2015. Although we're known for providing hundreds of Houstonians with Invisalign, we also provide metal braces and ceramic braces for countless patients. Here's why choosing any of these three will make a difference in a patient's smile:
Invisalign and Invisalign Teen – These plastic tray aligners provide patients with the ability to have their teeth straightened almost unnoticeably. These braces may take a little longer than metal or ceramic braces, but they have many other benefits, like the fact that they can be removed for eating and brushing teeth.
Metal Braces – Lastly, the most common type of braces are metal braces, also known as 3M braces. These are the strongest type and are known to adjust teeth the quickest.
GET YOUR BRACES TODAY
Regardless of which type of braces you prefer, you'll be spending the same amount with our Summer Braces Deal. The cost will only be $3500, but this is cash only. If you or one of your family members is in need of braces, contact our dental office today.
Previous Post
Next Post