Love Is In the Air: Keep Sugar Out of Your Teeth
Valentine's Day is tomorrow. February 14th is noted as Americans' love holiday. A day dedicated to the significant other. When consumers purchase items for their significant other, they are typically flowers, jewelry, or candy. According to the National Retail Foundation, Americans will spend more than $18 billion on Valentine's Day expenditures. $1.7 billion of that spending will be for candy, which will make up about 50% of the purchases. So every other person will be buying candy, in some amount, for their significant other.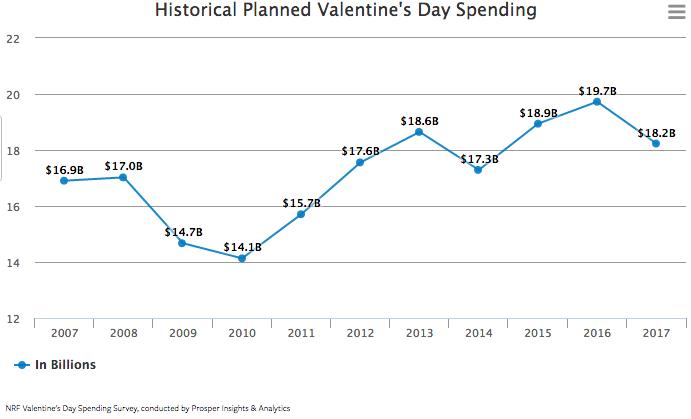 At our Houston dental office, many of our patients celebrate this holiday by purchasing candy. Although most of the candies are chocolate, there are some candies that don't dissolve nearly as easily and have a higher sugar content. Regardless of the type of candy consumed, be certain to keep your teeth clean and clear of sugars.
HOW TO COMBAT VALENTINE'S CANDY
When we suggest combatting Valentine's Day candy, we aren't advocating the refusal of such gestures. We simply mean that if you are going to eat chocolates, or turtles, or white chocolate strawberries, then you need to combat those sugars by keeping your teeth clean. Our Houston dentists have some suggestions for keeping your teeth healthy:
Brush Thoroughly – Sugars, even when not visible, can cause cavities when they are not brushed out. Brushing thoroughly will ensure that those sugars from candy will not remain in the crevices.
Floss – Even when teeth are brushed thoroughly, those candies, especially chewy candies, can get stuck in between teeth. This can create cavities and inflammation in the gums, leading to gum disease, and possible tooth decay. Be sure to floss at least once per day.
Rinse – Rinsing with an antiseptic is important because even after brushing and flossing, there is a chance some of those sugars may be left behind. Rinsing will help remove those hard to remove sugars and bacteria.
KIDS AND VALENTINE'S CANDY
Our pediatric dentists know kids love candy. There isn't anything wrong with candy consumption, but ensuring they keep their young teeth healthy and strong is vital to the future of their oral health. No candy before going to bed, otherwise there will sugars trapped in their teeth for hours, which can initiate the cause of cavities.
If you or your children have any cavities, then contact our dental office to schedule your appointment.
Previous Post
Next Post