A Comprehensive Approach To Cosmetic Dentistry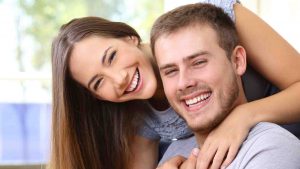 Cosmetic dentistry has seen extraordinary advancements in the past few years, and Signature Smiles has been a top Houston purveyor of these advancements. Our office provides numerous cosmetic dentistry options to every patient, including porcelain veneers, dental implants, and teeth whitening.
At Signature Smiles, our cosmetic dentists are highly trained specialists in creating lasting, beautiful smiles. We believe that a comprehensive approach to cosmetic dentistry is the most effective and responsible way to treat our patients. Here are a few examples of how we implement this comprehensive approach:
Making Sure Your Teeth Are Ready for Cosmetic Dentistry
Responsible esthetics is a priority for all of our cosmetic dentists. Before getting started on any kind of esthetic improvements, we make sure the oral health and wellbeing of the patient is in good shape.
For instance, before installing a dental implant, our dentists will make sure the patient's gums are healthy and the jawbone is strong enough to handle the dental implant. In the event any gum or jaw issues are discovered, our dentists will first work to resolve them. Once the mouth is confirmed healthy enough, we will then go forth with the procedure.
Cosmetic Dentistry at Our Office Is a Group Effort
Here at Signatures Smiles, we are committed to your overall health. This is why our cosmetic dentists work closely with all of our dentists and orthodontists in making sure you receive the best possible care during your cosmetic dentistry procedure. A thorough examination of your overall oral health ensures you are in good hands. This type of comprehensive treatment ensures that your new smile is healthy, long lasting, and at its best.
Previous Post
Next Post