Beautify Your Smile with Cosmetic Dental Treatments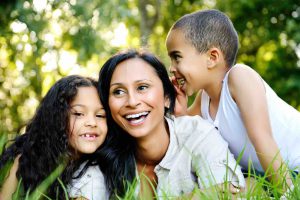 There are countless issues that can take place with someone's teeth. From crack and chips to discoloration and missing teeth, cosmetic dentistry is the field of dentistry that can address all these types of dental problems patients may experience.
Regardless of what a patient's current smile looks like, our highly trained dentists can give them the smile they've always wanted. At Signature Smiles, our cosmetic dentists ensure patients receive the right cosmetic dental procedure that will specifically address their issue.
OUR COSMETIC DENTISTRY PROCEDURES
Here are just some of the cosmetic dentistry procedures our dental office provides:
TEETH WHITENING: This is the simplest cosmetic dental procedure, and it is the most common one we provide. Our teeth whitening procedures can be conducted in-office or at-home. For teeth that are discolored, these whitening procedures can create luminous smiles by changing the shades of the teeth. The in-office procedure is the quickest method and can create beautiful smiles in one or two sittings. The at-home takes more time, but is often more convenient from a time and price perspective.
VENEERS: For patients who have either discolored teeth or suffer from chips or breaks, veneers are a great solution. Our dental office provides porcelain veneers and composite resin veneers. These two options make choosing veneers easy for our patients. Veneers enable patients to attain beautiful white smiles, while also establishing more stability for weak or chipped teeth.
DENTAL IMPLANTS: There are so many patients who are missing at least one tooth, and many others missing multiple teeth. Our dental office provides dental implants, which are also known as tooth replacements. By utilizing the biocompatible substance of titanium, dental implants typically last the lifetime of the patient. These implants look and feel just like real teeth. This dental breakthrough has continued to revitalize smiles by ensuring that everyone can have strong, beautiful and durable teeth.
DO YOU NEED A COSMETIC DENTISTRY PROCEDURE?
If you suffer from discolored, weak, chipped, or even missing teeth, our office can help you achieve a beautiful and lasting smile. Contact our team today and schedule your cosmetic dentistry appointment.
Previous Post
Next Post