Are Your Teeth Ready for the Rest of the Holidays?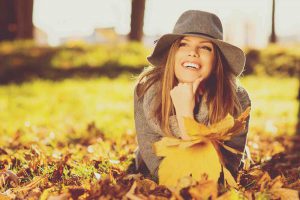 Tomorrow is Thanksgiving Day and all of us at Signature Smiles hope you are very thankful for your smile. If you aren't satisfied with your smile, then come to our office.
Our team can provide every type of dental procedure to ensure your smile is beautiful and healthy. Our dental procedures include dental fillings, dental crowns, dental implants, dentures, root canals, orthodontics, teeth whitening and more. If you are suffering from tooth decay, discolored teeth, severely misaligned teeth (malocclusion), or any other type of oral issue, then choose our highly trained and experienced dentists to perfect your smile.
With the year so close to ending, now is the best time to use your dental insurance benefits. Once 2017 ends, so does your dental benefits. Don't let potentially thousands of dollars go to waste.
THE BEST REASONS TO GET YOUR TEETH FIXED NOW
There are so many reasons why the holiday season is the best time of year to get your oral issues straightened out. Here are just some of the reasons:
FOOD: Sure, you will probably miss the Thanksgiving Day deadline, but there are at least two other feasts coming up: Christmas Eve and Christmas Day. Your teeth need to be in good shape for the turkey, the ham, the dressing, green bean casserole, and all those desserts.
PHOTOS: During the holiday season, there are countless photos taken. While shopping, going out with friends, and then being with family on Christmas. We can make sure your teeth shine with teeth whitening or fill in any gaps with a dental implant or dental bridge. If you are missing all of your teeth, then we can create a custom set of dentures. Let 2017 be the year of the beautiful smile.
THE NEW YEAR: Go into 2018 with a smile you are proud of and thankful for. Now is the time to make sure your dental insurance works for you and your smile is ready for the new year.
ARE YOUR TEETH READY FOR THE HOLIDAYS?
If your teeth aren't ready for the rest of the holiday season, then come to Signature Smiles. Our dental staff can take care of your scheduling and help you understand your dental insurance coverage. This holiday season should be full of bright smiles, and our kids dentists, general dentists and orthodontists can provide just that.
Previous Post
Next Post