Why Dental Health Affects Us All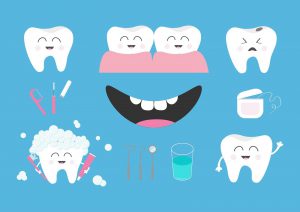 Protecting teeth is and should be a major concern for everyone. Scientific American and Colgate combined to establish powerful infographics that demonstrate precisely how important oral health is to every citizen of the world. Not only does it affect the oral health, but it also affects the financial health of citizens. In fact, those who do not maintain proper oral health impact the financial stability of those who do maintain their oral health. Here are some of the reasons why that is true, according to the infographics:
The cost of dental disease globally in 2010 was nearly $300 billion
The cost of dental services in the US in 2012 was $111 billion
For every $1 spent on oral health preventative measures, American taxpayers save approximately $50 on restorative and emergency dental procedures for the under- and uninsured
In the US, 164 million work hours are lost every year due to dental issues
But how common is it to not take care of teeth on a continual basis? According to the studies, it is more common than most people might think. Here are some statements and statistics that prove that point:
Only 37% visit the dentist every year
25% do not brush their teeth twice per day
33% have never flossed before
Nearly every adult in the world has cavities
60-90% of schoolchildren have dental cavities
In the US, approximately 48% of the population of people 30 and older suffer from some level of periodontal disease (gum disease)
The World Health Organization recommends curbing sugar intake to 25g per day. Americans consume approximately 166g, compared to 109g globally
There are a lot of reasons for why people suffer from dental issues such as cavities, tooth decay and gum disease, but all of it can be avoided or treated. Contact our Houston dental office today and book your appointment.
Previous Post
Next Post