Our Dental Office Is All Set for Fun and Halloween
October is a really important month to bring the kids to the dental office. This is because at the end of the month, just about every child is stuffing their faces with candy. Nothing wrong with having all the fun you can during a fun time of the year, and in that same vein, our dental clinic is jumping into the fun as well.
Our original office is set for the spooky. Our dental team knows how to have fun and keep your kids teeth in great condition.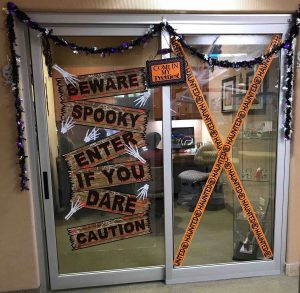 Our team has gone all out with the Halloween decorations because we understand the importance of making every kid feel right at home with pediatric dentistry.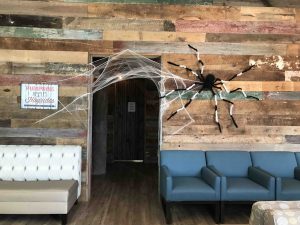 Sure, the tape says "Danger: Keep Out" but we know kids can't wait to jump into the arcade room to have a blast before and after their dental appointment.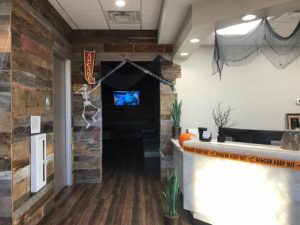 Our dental team specializes in pediatric dentistry. We provide everything from dental cleanings and fillings to dental implants and braces. So while your kids are aiming for trick or treating, loads of candy, tons of fun, and lots of laughs, be sure to bring them to our dental office to make sure their teeth are ready for Halloween.
Our dentists are highly trained to work with children and have been in the field of pediatric dentistry for years. Making certain that your child's teeth are healthy is a sure way to ensure they will be healthy for the long term. Schedule your kid's dental appointment today at Signature Smiles. We can't wait to see them and put a big smile on their faces.
Previous Post
Next Post