New Study: Oral Bacteria and Heart Disease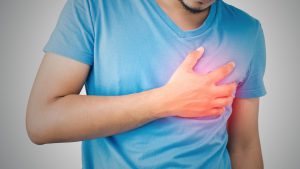 Our dentists know how important a patient's oral health is. We encourage all of our patients, pediatric and general, to take care of their teeth the best that they can. This oral care includes brushing twice daily, flossing, rinsing, and undergoing a thorough dental examination and cleaning twice per year. These are precautions aren't simply to elude cavities and gum inflammation. No, there are much more serious risks at stake when a patient's mouth isn't cleaned regularly.
At any given time, there can be more than 700 forms of bacteria in a person's mouth. At Signature Smiles, we do our best to fight these bacteria, although some of the bacteria is necessary and can exist in our mouths without causing any issues.
A RECENT ORAL HEALTH DEVELOPMENT
A recent study by researchers at the University of Bristol found a specific molecular process for a potentially lethal connection between the mouth and the heart. The case that has been studied deals with infective endocarditis. This type of cardiovascular disease can cause blood clots in the heart valves which can lead to death. According to the study, there is a 30% death rate for those who have this disease and go untreated.
The researchers found that Streptococcus gordonii and other bacteria were able to bind to human tissue. The connection happens when the protein CshA, S. gordonii, and human cells come in close proximity of each other. This bacterium begins in the mouth, but can end up in the heart.
KEEP YOUR MOUTH CLEAN
Protect your mouth as best you can by following the simple instructions of your dentist. If you and your family are looking for a great family dentist, then contact our dental office. We look forward to serving you and your family.
Previous Post
Next Post