It's Not Too Late For Our 2019 Dental Discount Plan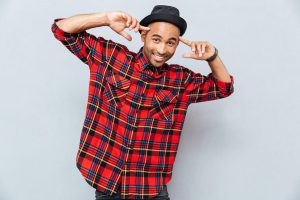 If you started 2019 without dental insurance, there is no need to worry. Our Signature Smiles Dental Discount Plan is available to individuals, couples, and families who do not have dental insurance, and still want to receive quality, affordable dental care for 2019. Covering everything from preventative dental care, to braces, and more, our dental discount plan was created with our patients needs in mind.
WHO CAN BENEFIT FROM THE DENTAL DISCOUNT PLAN?
Our dental discount plan was made for any and all of our patients without dental insurance. Whether you're single, a couple, or a family, there is a plan designed for you. All of your preventative dentistry appointments receive a 100% discount with our Dental Discount Plan, so you can ensure your whole family keeps their smile healthy for all of 2019. In addition to the discount you receive on preventative dentistry appointments, you will also receive discounts on many other common dental procedures. Whether it's cosmetic, restorative, or even braces, there is a benefit for you. Our Dental Discount Plan is versatile enough to fit the needs of an individual, from their first tooth and through adulthood.
HOW DO I SIGN UP FOR THE 2019 DENTAL DISCOUNT PLAN
Signing up for the dental discount plan is as easy as visiting our website. If you're reading this blog, you're already here! Just hover over Office Info, and click on "Discount Plan" here you can read all about the amazing benefits of our Dental Discount Plan. Once you've read over all the information, it is easy to put in your application online. Not tech savvy? That's no problem. Next time you book an appointment at our office, chat with any of our team members about what the Dental Discount Plan can do for you. We can help get your application in, and get you approved today.
APPLY ONLINE OR VISIT SIGNATURE SMILES TODAY
Get the most out of your dental visits, even without insurance, by applying to join our Dental Discount Plan today. We look forward to helping you and your family have healthy smiles through 2019 and beyond.
Previous Post
Next Post