Use Them Or Lose Them – Don't Let Your Dental Benefits Expire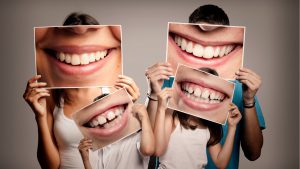 The new year is right around the corner, and with so few days remaining in 2018, it is time to use those dental benefits before they expire. If you think or know you have remaining benefits, schedule an appointment right away. Our appointments are filling up quickly, so don't wait and risk missing out on you dental benefits this year.
Don't Let Your Dental Benefits Expire
Even if you are not in need of any major dental work, most insurance plans cover two professional cleanings per year. If you or your family have not been in to see us recently for a cleaning, make sure to come in right away. There are many other services we offer that are covered under major insurance providers, so make sure to double check with your provider about your coverage and benefits details. Whether it is a big treatment or a small procedure, make sure to schedule yor appointment before December 31 in order to utilize your remaining dental benefits.
Save Money On Out Of Pocket Expenses With Year End Benefits
At the end of the year, most of us have met our deductible, so planning more expensive treatments (that are covered by insurance) during this time can help maximize the money you save in out-of-pocket expenses. Even just starting these treatments at the end of the year, and continuing them into 2019 can save you and your family considerable money in out-of-pocket expenses.
Share The Wealth With Friends And Family Members
If you have already used all your benefits, or are not in need of dental services, that doesn't mean others aren't. Make sure to share this blog with friends and family members to remind them to take advantage of all their dental benefits before the disappear on January 1st. Our appointments are filling up fast, so schedule your next appointment right away. We look forward to helping your finish out the year with strong, healthy teeth.
Previous Post
Next Post