Clean Teeth: The Best Holiday Gift!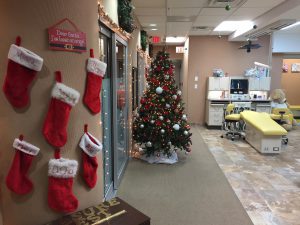 The chill is in the air and it's beginning to look a lot like Christmas. This is a great time to give the gift of a healthy mouth to yourself or someone in your family.
December: The Most Wonderful Time to Visit Your Houston Dentist
December really is the best time to visit the dentist for numerous reasons. Here are just a few reasons why you should consider scheduling your dental appointment:
Insurance – For most, dental insurance is renewed at the beginning of the new year. Once December passes, whatever is left on the dental insurance plan for the year won't carry over. This is the best time to view what remains on your dental insurance and schedule an appointment to take care of a dental cleaning, remove some cavities, or undergo more serious types of dentistry, like a root canal or dental crowns. Don't let the money remaining in your dental insurance go to waste.
End of the Year – It is the end of the year and you deserve to treat yourself to a healthy and beautiful smile. End 2016 on a solid note by ensuring your oral health is as good as it can be. This goes for the family too. If your children need to see the dentist, then begin the routine of their dental checkups with our pediatric dentists. Getting your kids comfortable with coming to the dentist starts early and often. Our pediatric dentists are the best with kids and we have rooms dedicated to children with video games, movies, and more. Starting a healthy oral lifestyle for your family is a great way to end the year.
Out of School – Now is the best time to have your kids come to our kids dentist. They are out of school, so they have plenty of time in the day. We also have our Houston dental office all decorated in holiday cheer. Give them the early Christmas present of clean teeth.
The New Year – 2016 is coming to a close and 2017 is right around the corner. Start the New Year with a bright and cavity-free smile. Maintaining a healthy mouth is a New Year's Resolution you can never start too early. So why not begin right before the New Year starts? Your Houston dentist at Signature Smiles is ready to help you greet the New Year with a grin.
Those Desserts Tho! – December is the time of year where desserts seem to practically chase you down. Family gatherings, office parties, and Ugly Christmas Sweater competitions! We cannot underestimate the calories, and we also can't underestimate the sugar intake that can remain around our teeth. Receiving a thorough end-of-the-year dental cleaning will erase any possible problems those sweets may cause. We can't, however, do much about those extra pounds. That problem can be resolved through a different New Year's Resolution.
Set Your Houston Dental Appointment Today
At Signature Smiles, we look forward to providing you and your family with a great dental experience. Regardless of your dental needs, whether a simple dental cleaning or oral surgery, we are ready to prepare you for the holidays and the upcoming year.
Previous Post
Next Post