Signature Smiles Expands to Offer Great Dental Care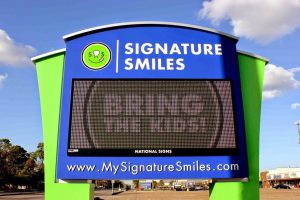 Signature Smiles has continued to provide the Houston area with great dental care for kids and adults. We have grown so rapidly over the past two years that we have expanded to two more offices in The Woodlands/Conroe area and Humble. Each of our offices provide general dentistry, pediatric dentistry, and orthodontics. We have some of the most experienced dental professionals in the dental industry, including dentists who graduated from Columbia and Harvard.
DENTAL PROCEDURES PROVIDED BY SIGNATURE SMILES
Our dental offices provide the highest level of dentistry to all of our patients. Here are some of the dental procedures we offer:
NEED A GREAT HOUSTON DENTIST?
If you have been searching for a fantastic dental office to serve you and your family, then look no further than Signature Smiles. We will ensure you receive the best dental treatment and are thoroughly satisfied with every visit. Contact us today and book your appointment.
Previous Post
Next Post