Signature Smiles Continues to Expand Its Houston Dentist Base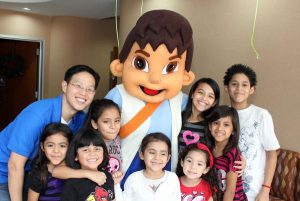 Signature Smiles has continued to grow exponentially. After approximately five years from the launch of our first dental office in The Heights area, we have expanded to The Woodlands and Conroe area as well as the Humble area. In this short amount of time, we have served a large portion of Houston by providing every type of dentistry, including orthodontics, oral surgery, and pediatric dentistry.
Our goal is to provide the very best dentistry in Houston by meeting every dental patient's needs. Since our inception, we have continued to accomplish this goal. Here are just some of the dental procedures we provide for our patients:
Dental Fillings
Dental Crowns
Dental Implants
Dentures
Bridges
Metal Braces
Ceramic Braces
Invisalign and Invisalign Teen
Root Canals
Tooth Extraction
General Anesthesia
Oral and IV Sedation
We provide every service with some of the best trained dentists available. Our dentists are graduates of some of the best schools and universities in the country, including Columbia University, Harvard University, and Boston University.
Our customer reviews continue to be incredibly high on Google, Facebook and other review sites. Each of our dental facilities have arcade rooms for kids, so that they can be relaxed when they come to the dentist. Also, every dental chair comes with its own TV so that each patient can watch whatever show or movie they wish.
For all of these reasons and more, our Signature Smiles dental clinics will continue to expand and be established in more areas of Houston.
MAKE YOUR HOUSTON DENTAL APPOINTMENT
If you have been searching for a great Houston dentist, then contact our dental office in The Heights, The Woodlands or Humble. Our dental staff and dentists look forward to providing you and your family with healthy and happy smiles.
Previous Post
Next Post